Hello, again! Happy Friday!
For those of you new to Friday Finds, this is a feature I do every Friday that gives me a chance to catch up with you guys on things I've done the past week, and it also features recipes, DIYS, and just about anything else from different blogs that caught my eye the past week.
Some of you may have seen my post on Facebook, yesterday—-I very much appreciated your thoughts and prayers for my 9-year old sister, Abigail, who had corrective eye surgery in both her eyes yesterday. She went through with flying colors and big smiles nearly the entire time (she's almost always smiling) and is doing very well.
Abby loves chocolate pudding, so of course I had to make her my to-die-for Old-Fashioned Chocolate Pudding, yesterday. 🙂
I also whipped up a batch of crazy-good cookies for Abby to snack on which I shall be sharing with you tomorrow. (any guesses on what kind of cookies they are?) That little lady got quite the pampering, I tell you. 😉
In other news, today is Pi Day! I will admit that I love pie more than any kind of math.
I'm also kind of nuts about cookie pies…♥
**Copycat Oatmeal Creme Pies**
Onto this week's Friday Finds! Enjoy!
Crispy Garlic Bread Grilled Cheese Sandwiches by Heather Likes Food—Mind = Blown.
Ribeye Steak Salad With Balsamic Vinaigrette by Joyful Healthy Eats—Simply gorgeous salad—I think I could just drink that balsamic vinaigrette.
Cinnamon French Toast With Cream Cheese Glaze by Simply Gloria—I made french toast yesterday, but it wasn't anywhere NEARLY as glamorous as this!
Orange Ricotta Chocolate Chip Pancakes by Two Peas And Their Pod—I'm in love with ricotta pancakes. Have you tried them yet? You must! They're the epitome of fluffiness!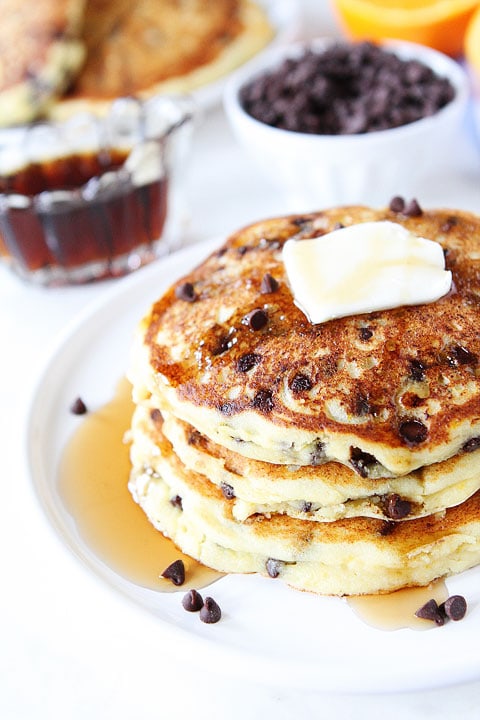 Samoas Oatmeal by Creme de la Crumb—Cookie flavored oatmeal? Sign me up!
Food & Recipes:
Sweet…
Savory…
DIY Projects:
Misc: