Happy, Spring and a happy Friday to you all! I'm extremely hesitant to say this, for fear the I will jinx the weather, but I think Spring may officially be here in our neck of the woods! Yesterday was a gorgeous 45 degrees and today is a sweltering 55 degrees!
I know that may seem pathetic to many of you, but seriously when we literally went for weeks this winter barely getting above zero most days, 55 degrees is looking pretty darn warm.
It was so gorgeously warm yesterday, I actually ventured outside for a WALK for the first time in months. I really hate being outside when it's winter because I usually get freezing cold in a matter of seconds. Soo yeah, I usually do my workouts and exercising inside the toasty-warm house during the winter.
But that walk yesterday was perfect. The air was a little crisp, there was nearly no wind, and the sun was nice and warm. So. Perfect.
Ok, I would have loved it more if it were 70 degrees and I was wearing shorts, a T-shirt, and flip-flops instead of a light winter coat, jeans, and my Ugg boots; but hey, I'll take it over sub-zeros!
A few weeks ago, the theme for my Friday Finds was Spring, so I'm setting the theme for this week's Friday Finds Spring Part 2—I just can't get enough of all these awesome spring dishes!
For those of you new to Friday Finds, this is a feature I do every Friday that gives me a chance to catch up with you guys on things I've done the past week, and it also features recipes, DIYS, and just about anything else from different blogs that caught my eye the past week.
Meyer Lemon Thyme Icebox Cake by She Wears Many Hats—What a fun and creative cake!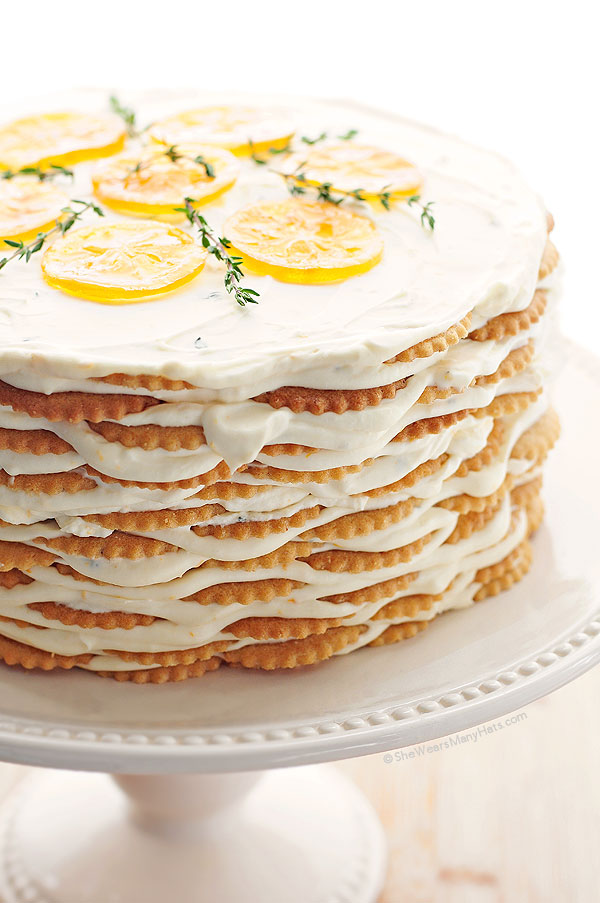 BBQ Chicken Chopped Salad by Iowa Girl Eats—This gorgeous salad makes me anxious for summer barbecues!
Lemon Greek Yogurt Cupcakes With Cream Cheese Frosting by Baking A Moment—I love how these are made with greek yogurt—genius!
A Guide To Spring Vegetables by Running To The Kitchen–Asparagus—Spring veggies are my absolute favorite!
P.S—I've got a killer asparagus recipe coming your way tomorrow. 😉
Food & Recipes:
Sweet…
Savory….
DIY Projects:
There's an awesome giveaway going on RIGHT NOW on my blog that you definitely do not want to miss! Click here to enter!