Hello, friends and happy Friday!
Friday calls for chocolate right? You must try this Death-By-Chocolate Layer Cake I shared with you yesterday—It's the bomb.
Yesterday it actually RAINED all day—yes, it rained and didn't snow for the first time since October. The weatherman is even predicting nearly 65 degrees and sunny on Sunday! I think I might just spend the whole day outside. 😉
This week's Friday Find's theme is everything fruity. I've just been CRAVING anything with fruit in it lately. Must be the season.
Speaking of spring, have you tried this, this, and this yet? They're about as spring-like you can get!
For those of you new to Friday Finds, this is a feature I do every Friday that gives me a chance to catch up with you guys on things I've done the past week, and it also features recipes, DIYS, and just about anything else from different blogs that caught my eye the past week.
Berry Fizz by Family Fresh Cooking—Looks so refreshing and perfect for when the weather gets warmer!
Dreamsicle Fruit Dip by Creme De La Crumb—NEED this dip in my life asap.
Green Mango & Yellow Kiwi Shake by Aprons & Sneakers —- Love that gorgeous color!
Spring Salad With Mixed Berries, Candied Almonds, and Honey Citrus Vinaigrette by Five Heart Home— I so want this for lunch today.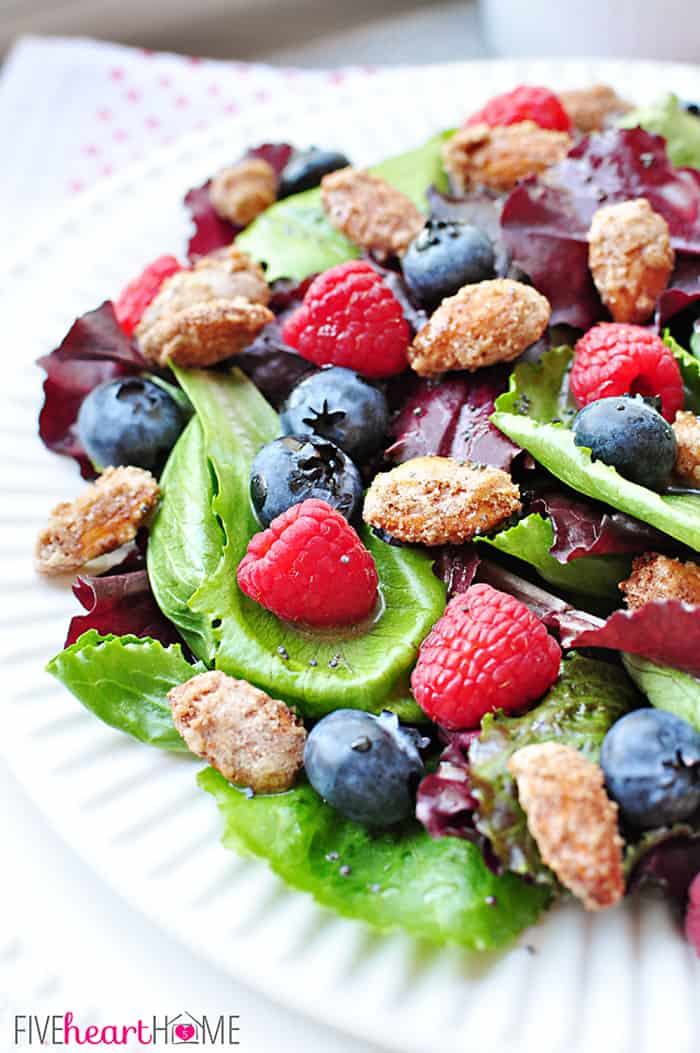 Triple-Lemon Blueberry Layer Cake by Sweetapolita—I think I could eat this entire cake in one sitting.
Food & Recipes:
Sweet….
Savory….
DIY Projects:
Have a wonderful weekend!