Hi. I love spring and all the awesome food that comes with it. Can you tell? Berries make me swoon. Asparagus makes me weak in the knees. Don't even get me started on the sugar snap peas. I eat them like candy.
The best unguilty pleasure I could think of. Who needs potato chips?!
SO. I'm currently overloaded with a ton of fresh spring produce and I'm looking for any and every way to use it all. Oh, you are too?
Da-da-da! Enter the spring recipe collection of 'yo DREAMS! So much yum in one place I think I'm set with recipes until summer rolls around. Possibly even until fall.
Do enjoy but PUH-LEEZE note that many of these recipes come from uber-talented bloggers from around the web. If you're going to pin a recipe, make sure to follow the link to their recipe and pin it from their blog. Peace out. ♥
Let's get started with the savory portion of spring, shall we? On your mark….get set….GO!!
Springtime Veggie Pasta Primavera —> Whole and Heavenly Oven
Quinoa Pea Shoot Salad with Cauliflower, Asparagus and Strawberries —> Floating Kitchen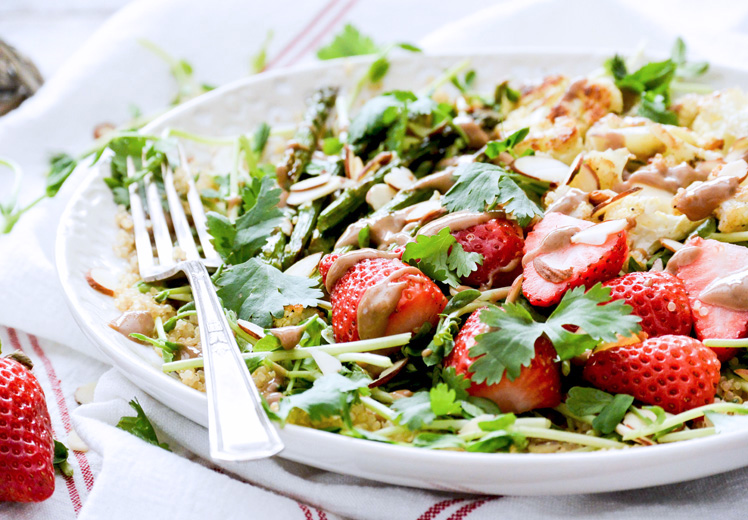 Fresh Tomato Basil Salad —> A Latte Food
Creamy Lemony Pasta with Chicken and Asparagus —> Kristine's Kitchen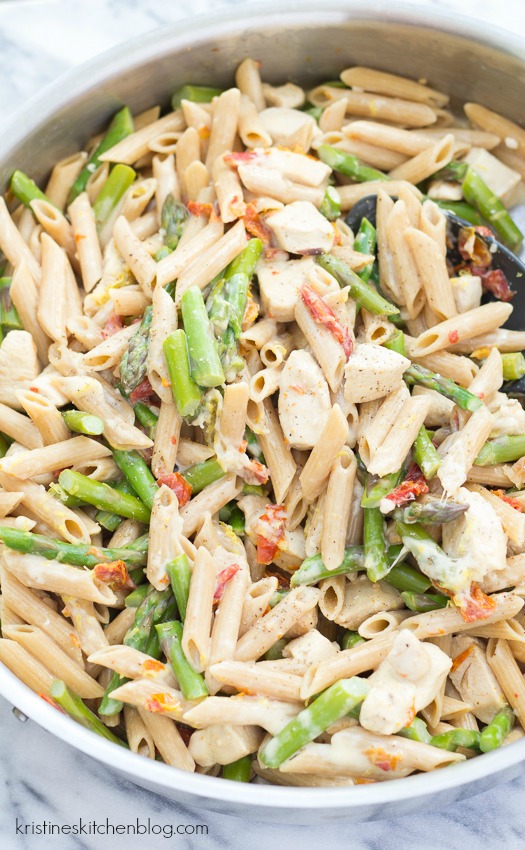 Quinoa Salad with Asparagus and Chickpeas —> Olives and Garlic
Fresh Spring Toasts with Hummus —> She Likes Food
Strawberry Avocado and Bacon Spinach Salad —> A Latte Food
Loaded Greek Asparagus Omelets —> Whole and Heavenly Oven
30-Minute Skillet Pasta Primavera —> Flavor The Moments
Roasted Asparagus with Pistachio-Mint Pesto —> Floating Kitchen
Springtime Sweet Potato Flatbread —> Flying On Jess Fuel
Honey Mustard Chicken Quinoa Bowls with Mango Salsa —> Whole and Heavenly Oven
Green Hummus —> Flavor The Moments
Lemony Pesto Pasta with Asparagus —> Hip Foodie Mom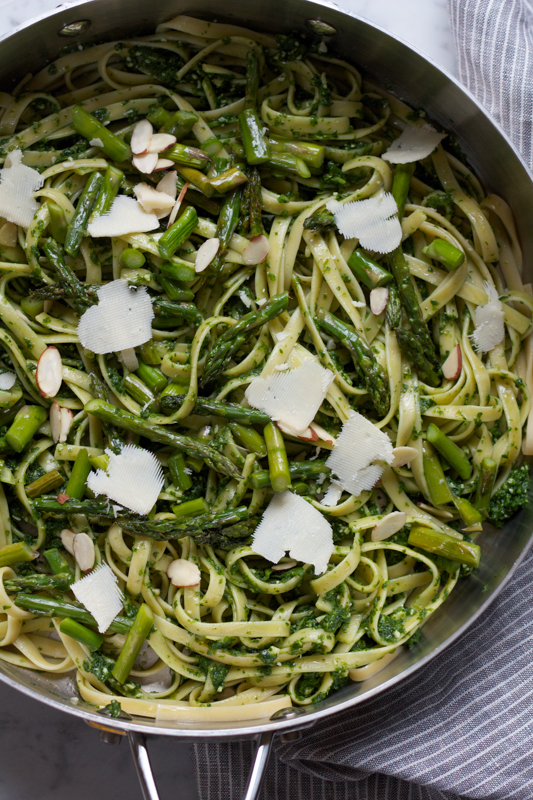 Grated Broccoli Salad with Carrots, Apples and Warm Bacon Dressing —> The Roasted Root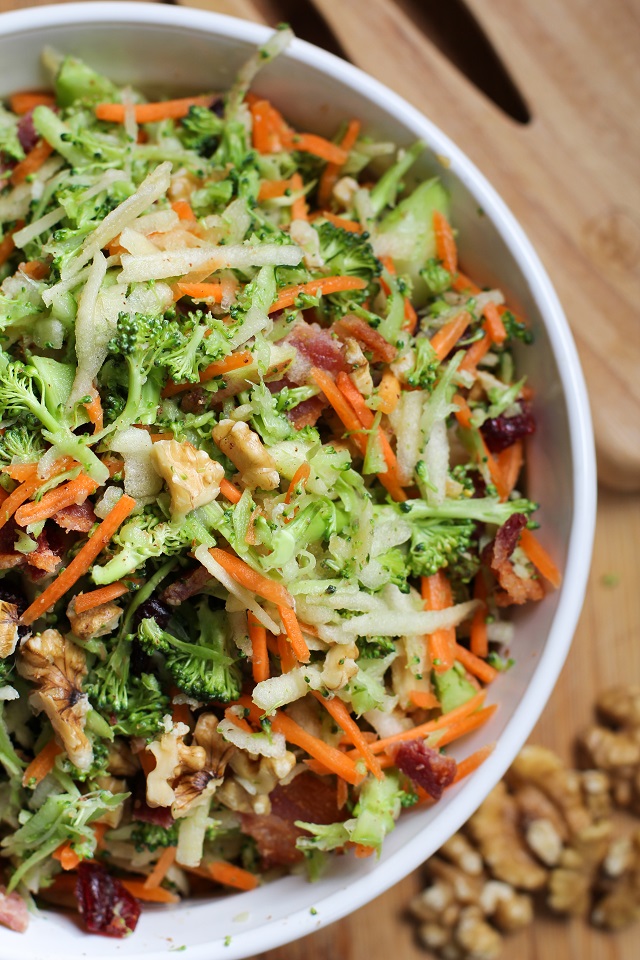 Spring Skillet Flatbreads with Herbed Ricotta —> Cooking For Keeps
Strawberry, Avocado and Asiago Spring Salad —> Family Fresh Cooking
Garlic Butter White Wine Pasta with Fresh Herbs —> Savory Nothings
Roasted Chicken Primavera —> GI 365
Asparagus Brunch Tart with Parmesan and Basil —> Scrummy Lane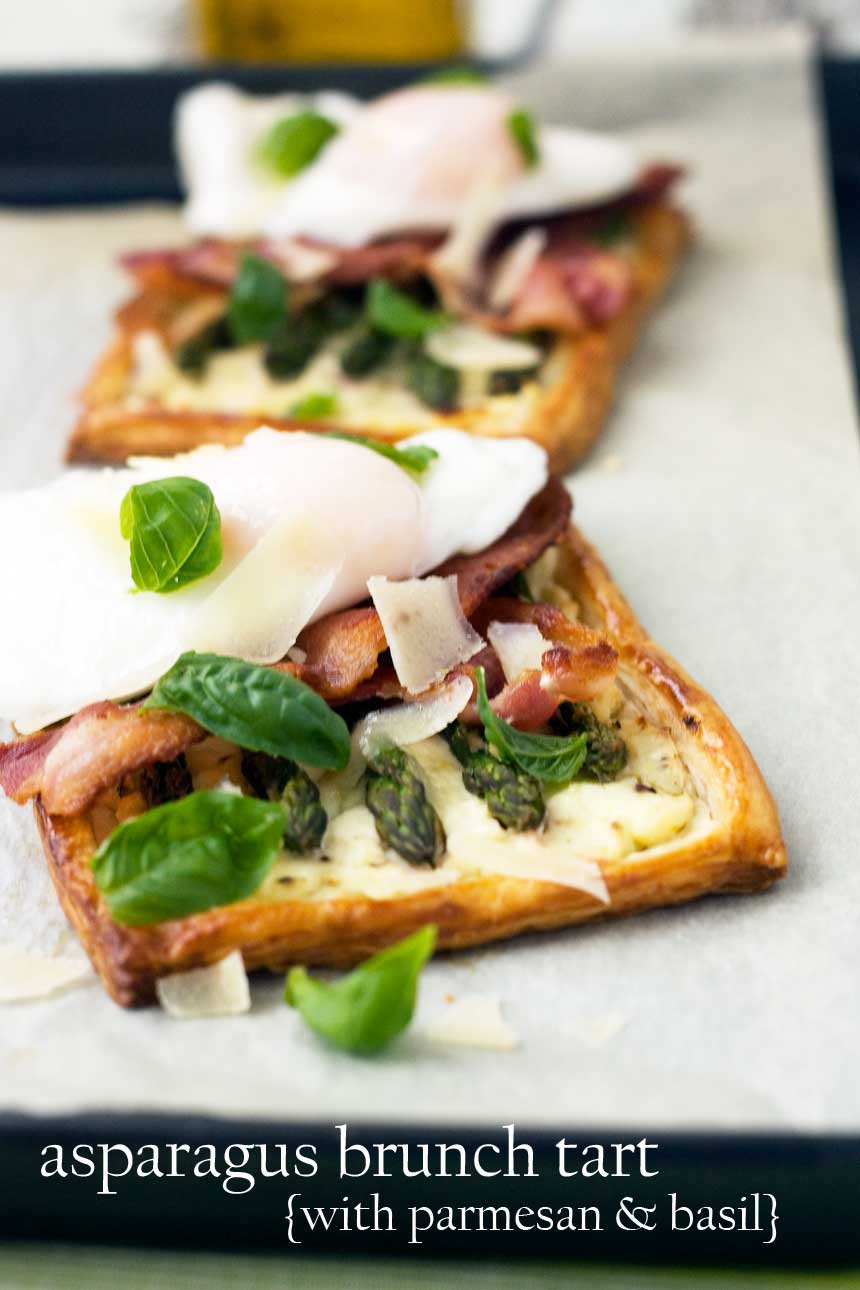 Strawberry Panzanella Salad —> The Food Charlatan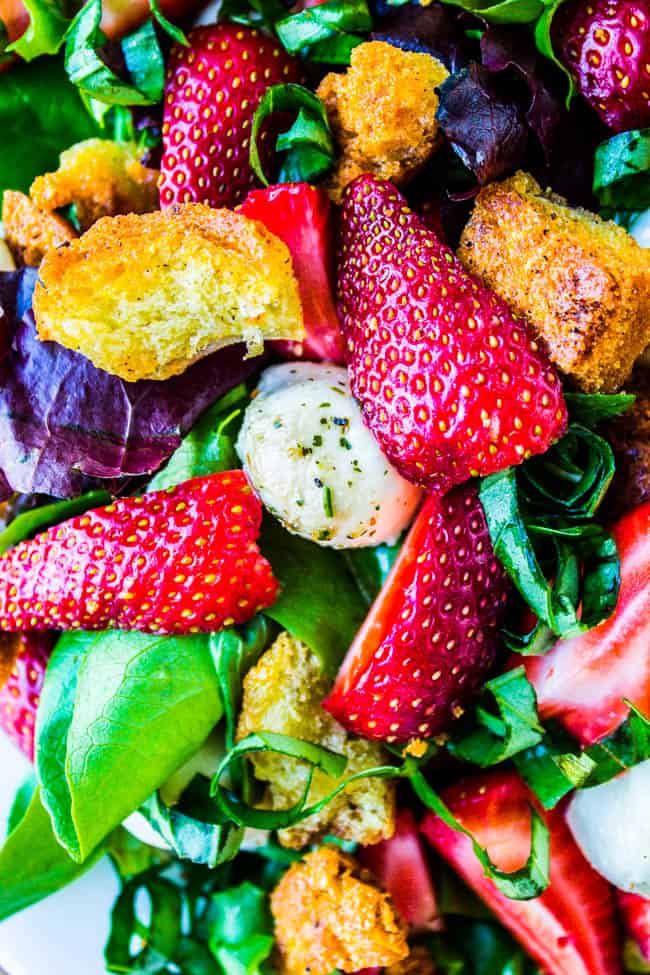 Turkey and Mozzarella Monte Christo Sandwiches —> Cooking and Beer
Green Bean and Egg Salad with Garlic Parmesan Vinaigrette —> Diethood
All the SWEET spring-y things! BRING IT.
Mixed Berry Cream Cheese Crepes —> Whole and Heavenly Oven
Moist Blueberry Muffins —> Tastes Lovely
Chocolate Berry Tart —> Bakerita
Lemon Curd Dessert —> Dessert Now Dinner Later
Strawberry Pina Colada Protein Smoothie —> Whole and Heavenly Oven
Lemon Poppyseed Cookies —> Tastes Lovely
Fresh Strawberry Sauce —> Pumpkin 'n' Spice
Skinny Sparkling Blueberry Mojito —> The Housewife In Training Files
Strawberry Banana Overnight Oats —> Life Made Sweeter
Balsamic Strawberries with Coconut Whipped Cream —> Tastes Lovely
Glazed Lemon Poppyseed Bread —> Whole and Heavenly Oven
Carrot Cake with Whipped Coconut Frosting —> Heartbeet Kitchen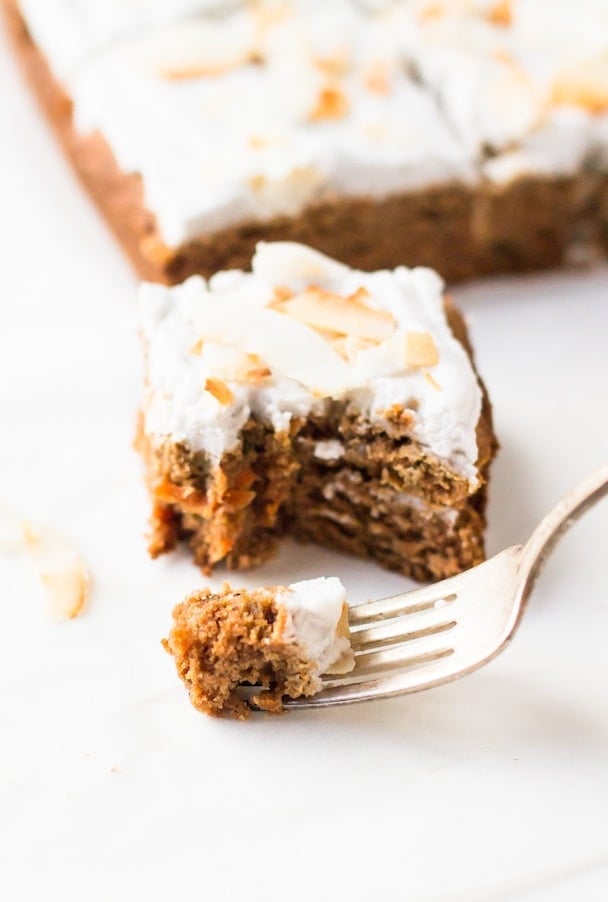 Berries and Cream Meringue Nests —> Spoonful Of Flavor
Tropical Banana Bread with Citrus Glaze —> Whole and Heavenly Oven
Strawberry Oat Crumb Bars —> Kristine's Kitchen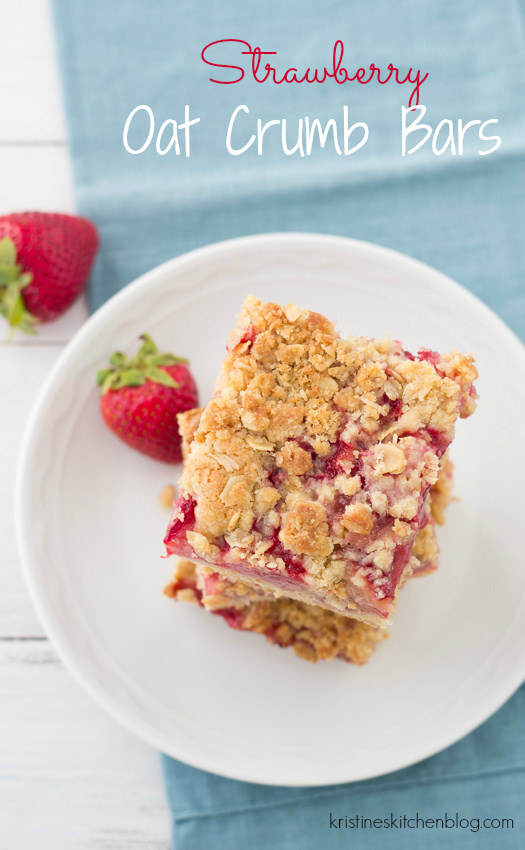 Goat Cheese and Spinach Stuffed Strawberries —> She Likes Food
Rhubarb Coffee Cake with Pecan Streusel —> Sweet Peas and Saffron
Overnight Orange Cinnamon Rolls with Cream Cheese Icing —> Whole and Heavenly Oven
Fresh Strawberry Frozen Greek Yogurt —> Flavor The Moments
Strawberry Rhubarb and Lime Popsicles —> She Likes Food
Skinny Raspberry Pina Colada Smoothie —> Mariah's Pleasing Plates
Skinny Crunchy Stuffed French Toast —> Savory Nothings
Skinny Strawberry Balsamic Ice Cream —> Mariah's Pleasing Plates
Tropical Coconut Stuffed French Toast —> Whole and Heavenly Oven