Spring is my favorite season primarily for one reason: The asparagus.
Well yeah, the nice weather and temperatures above 70º are much appreciated too, especially after the looooong, cold winter we had this year. The temperatures actually climbed above 80º last Saturday! Yep, I totally pulled my flip-flops out and walked around in shorts all day.
And then….the weather turned. So typical of Wisconsin right? Ugh. It is soo cold here today and I don't really appreciate that, just so you know. At least it's sunny. — I can't stand cold AND cloudy days.
Let's get back to asparagus though, shall we? I love asparagus, absolutely LOVE it and I must admit that I cook with it so much this time of year, my family actually has to beg me to stop. — I get back at them by having them do the dishes. Ha! I've found cleaning services to be a fitting payment. 😉
You're going to LOVE all these delicious and just plain FUN asparagus recipes I rounded up from all my favorite blogs.
It's 8pm right now and I am craving a plateful of asparagus RIGHT THIS SECOND.
I freaking love asparagus. The end.
Sauteed Asparagus And Cherry Tomatoes —> From The Food Charlatan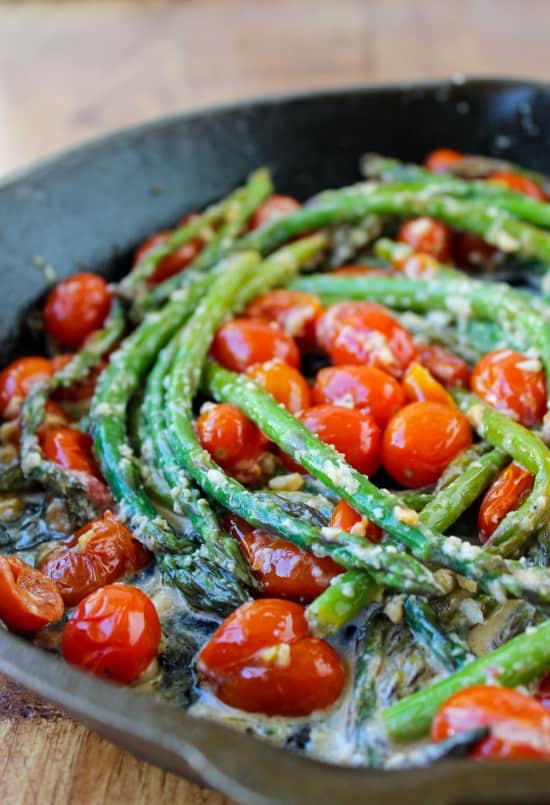 Asparagus Ricotta Pizza —> From Just A Taste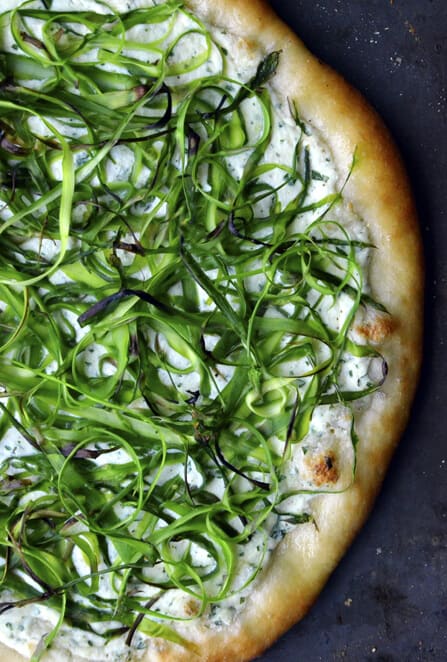 Simple Asparagus Salad —> From Beard and Bonnet
Grilled Asparagus Salad With Quinoa and Lemon Vinaigrette —> From With Food and Love
Lemon Roasted Asparagus —> From Running To The Kitchen
Pan-Fried Garlic Asparagus With Lemon Vinaigrette —> From Whole and Heavenly Oven
Simple Grilled Asparagus —> From Tastes Lovely
Chicken Asparagus Lemon Stir-Fry —> From Skinnytaste
Lemon Garlic Roasted Potatoes and Asparagus —> From Whole and Heavenly Oven
Pan-Grilled Asparagus With Kalamata Olive Vinaigrette —> From Apples and Sparkle
Asparagus Goat Cheese Frittata —> From Tastes Lovely
Grilled Asparagus With Balsamic and Parmesan —> From Baked Bree
Spring Salad With Shaved Asparagus —> From The Roasted Root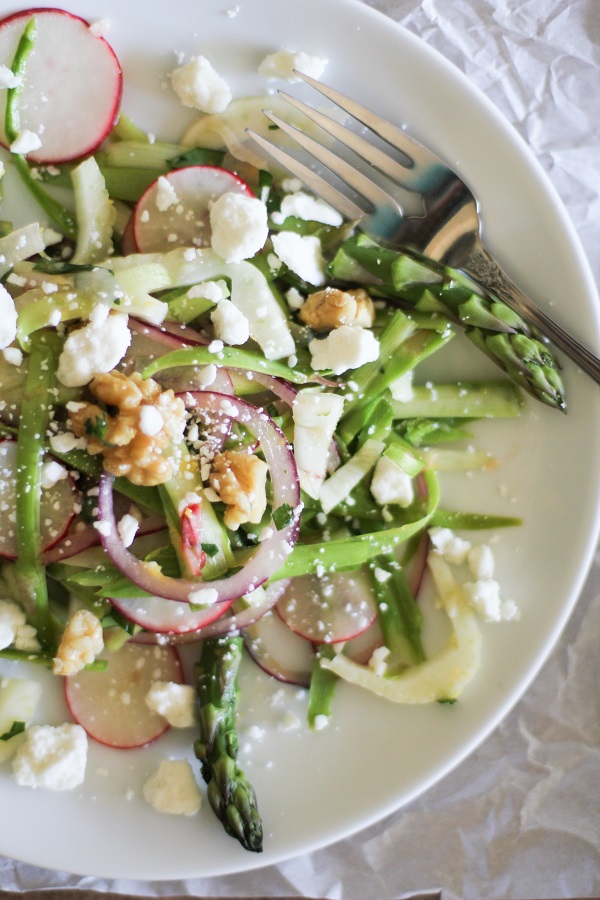 5-Ingredient Bacon Asparagus Pasta —> From Gimme Some Oven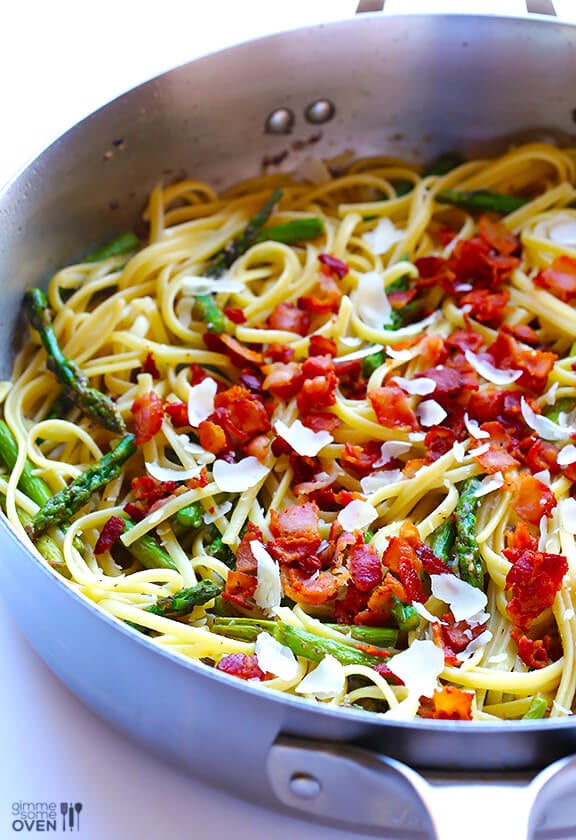 Roasted Red Pepper Asparagus Quinoa —> From Inside Brucrew Life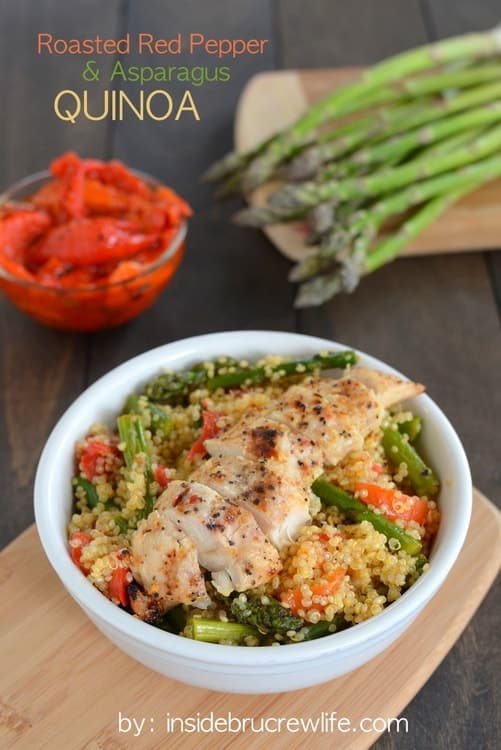 Crispy Baked Asparagus Fries —> From Closet Cooking
Prosciutto Wrapped Asparagus —> From Damn Delicious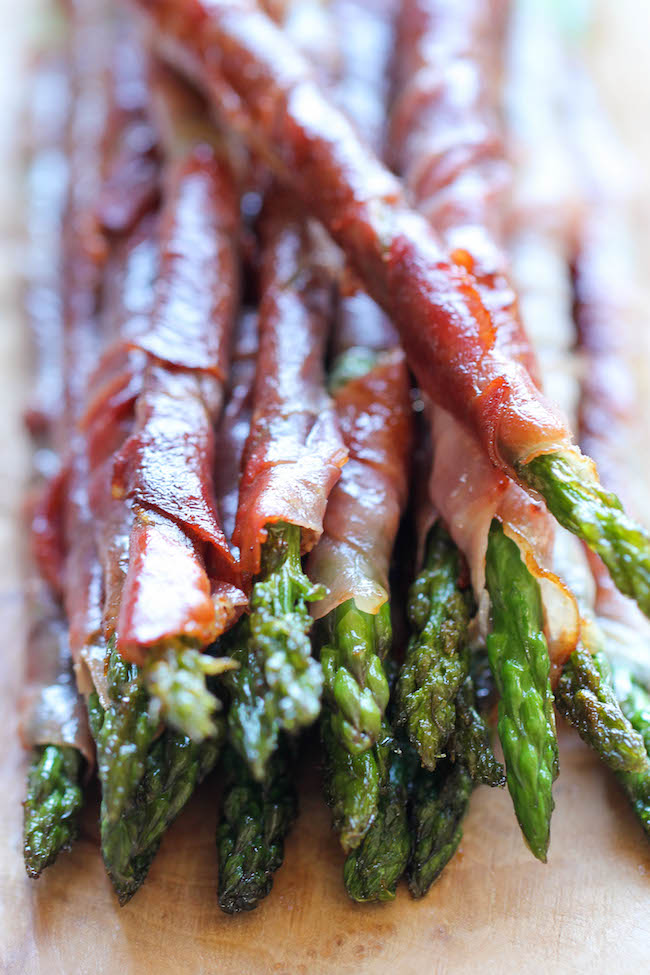 Asparagus Spinach and Feta Quiche —> From Two Peas and Their Pod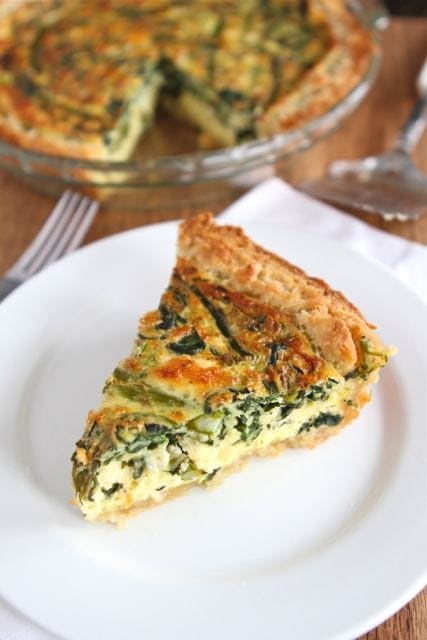 Roasted Asparagus Salad With Chickpeas and Potatoes —> From Fatfree Vegan Kitchen
Asparagus Quesadilla Lasagna —> From Pinch of Yum
Lemony Feta Mascarpone Pasta With Grilled Asparagus
Chicken and Asparagus Pasta —> From Lil' Luna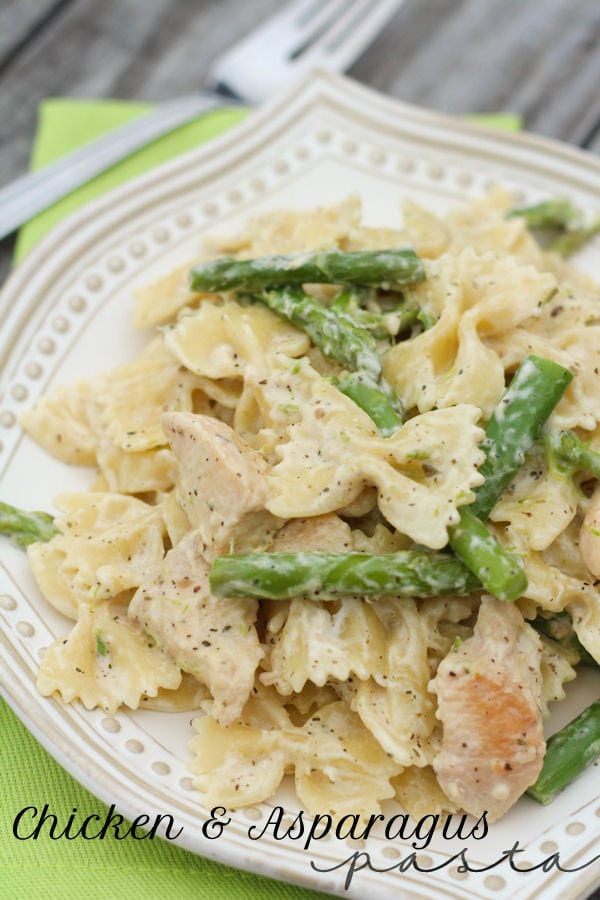 Caramelized Onion and Asparagus Strata —> From Roxanna's Home Baking
Asparagus Pancetta and Puff Pastry Bundles —> From Completely Delicious
Pasta Chicken & Asparagus In Garlic Tomato Sauce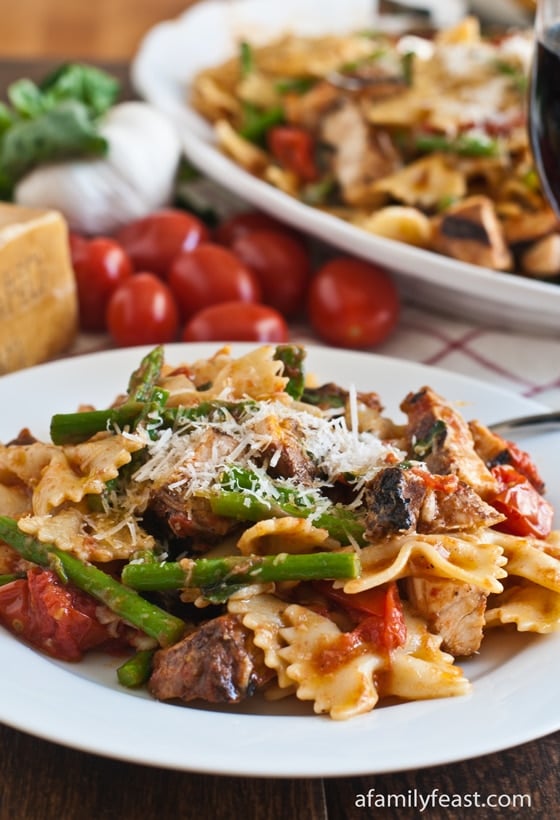 Grilled Balsamic Asparagus —> From Kitchen Confidante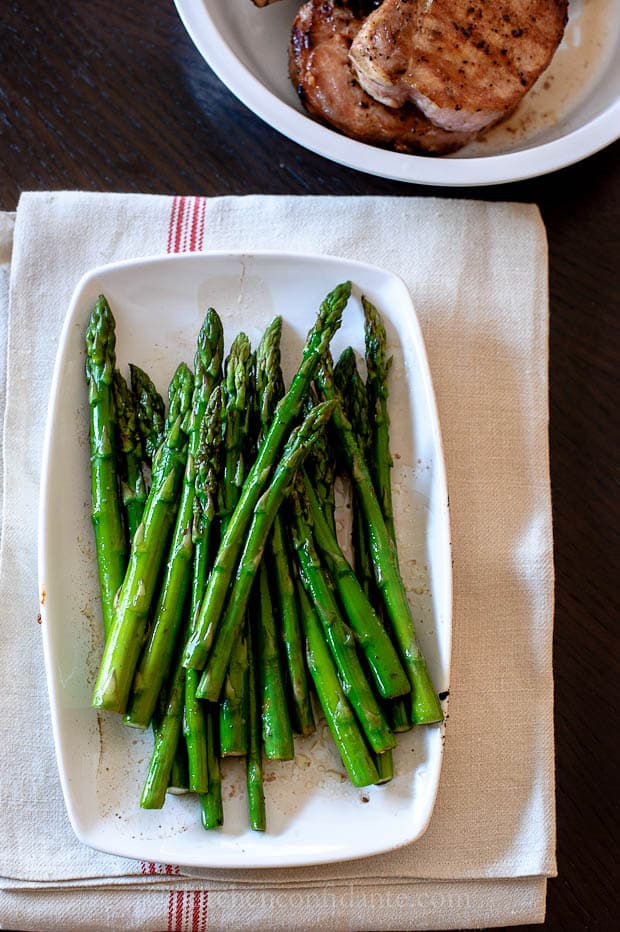 Pasta With Peas and Asparagus —> From Heather Christo
Scrambled Egg and Roasted Asparagus Toast —> From Foodie Crush
Cream of Roasted Asparagus Soup —> From Nutmeg Nanny
Asparagus Tart With Ricotta —> From Sweet Paul
Parmesan Garlic Asparagus —> From Chef in Training
Asparagus Gratin —> From Steamy Kitchen
Cream Cheese And Asparagus Bacontizers —> From High Heels and Grills
Q: Any asparagus recipes I should try before the season ends? Recipes and links welcome in the comments!