Welcome back, meal-planners!! I'm over here in denial that tomorrow is the last day of July. Seriously, where is this summer even going?? Let's move onto happier subjects…
…such as a dang awesome meal plan! Yep, that fixes everything. ♥
As always, be sure to stop back every Saturday for your weekly fix of daily entrees as well as a breakfast, lunch, snack and dessert! Just click on the photo or link to see the recipe. Enjoy and happy weekend.
~ HEALTHY WEEKLY MEAL PLAN ~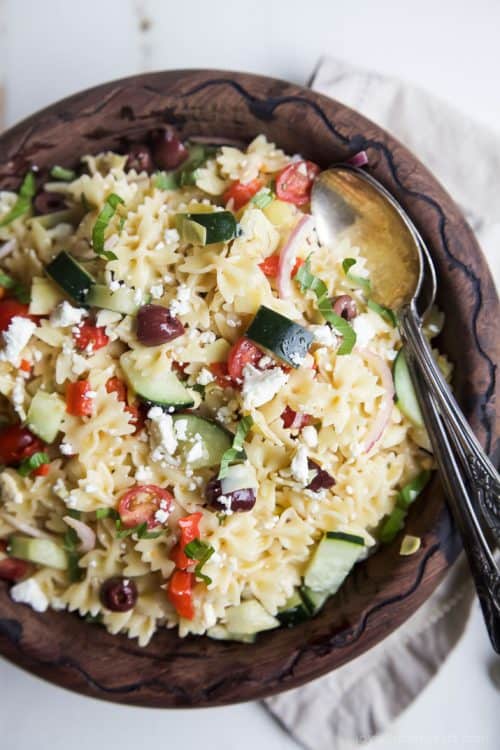 Simple Greek Pasta Salad with cherry tomatoes, artichokes, olives, red onion, cucumber, feta and a homemade dressing! The perfect summer side dish to take to your next party – I guarantee it will be the first dish to go!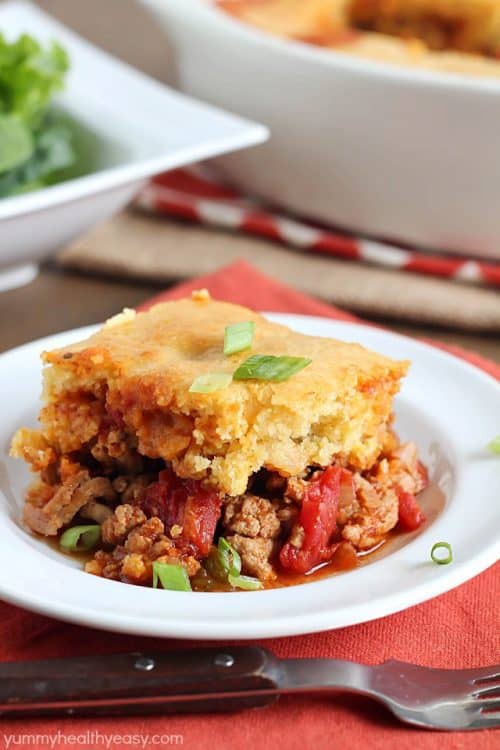 Tamale Pie – flavorful turkey and spices topped with a layer of cornbread. Absolutely delicious!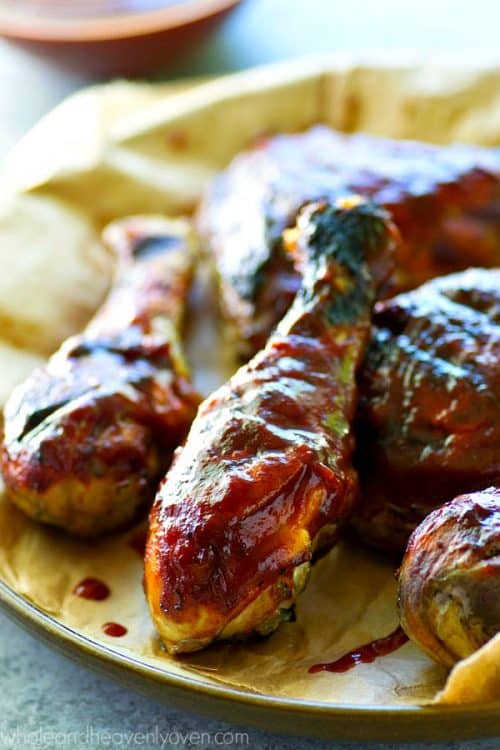 The secret to the best homemade BBQ chicken? Made-from-scratch BBQ sauce and lots of it! This grilled chicken is smothered with tons of flavorful sauce, beautifully smoky, and is the absolute quintessential cookout chicken!

MAIN DISH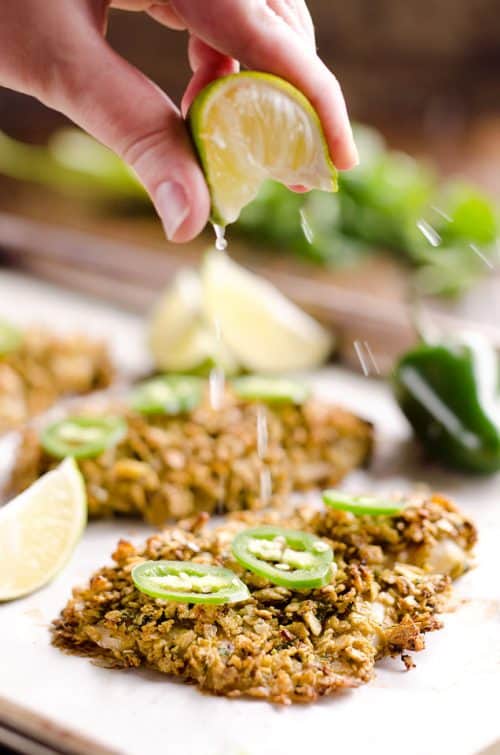 Baked Tortilla Crusted Tilapia is a light and healthy dinner idea with a crunchy tortilla crust full of spicy southwestern flavors that is ready in less than 30 minutes!
SIDE DISH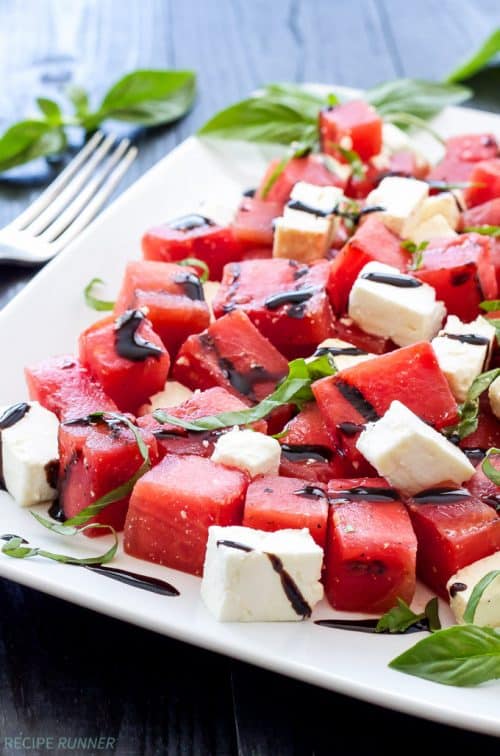 Sweet juicy watermelon salad paired with salty feta, fresh basil, and tart lime juice is a refreshing and easy to make summer salad.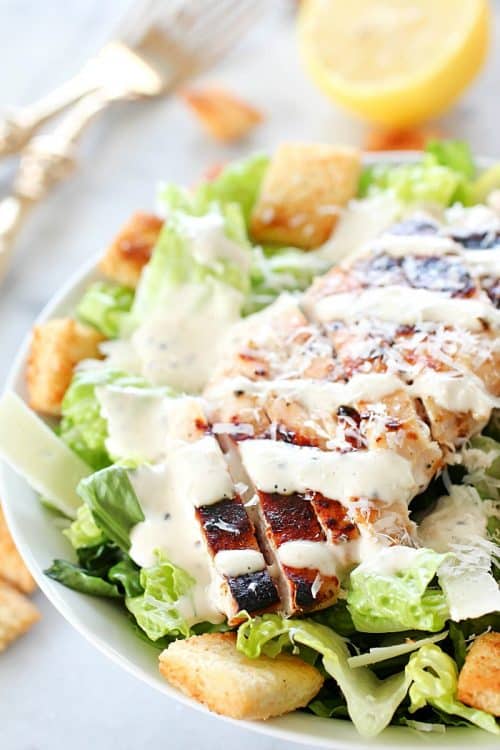 Grilled Chicken Caesar Salad – with a simple marinade recipe, this grilled chicken is tender and delicious! Served over romaine, shaved parmesan, homemade croutons & Caesar Dressing

DINNER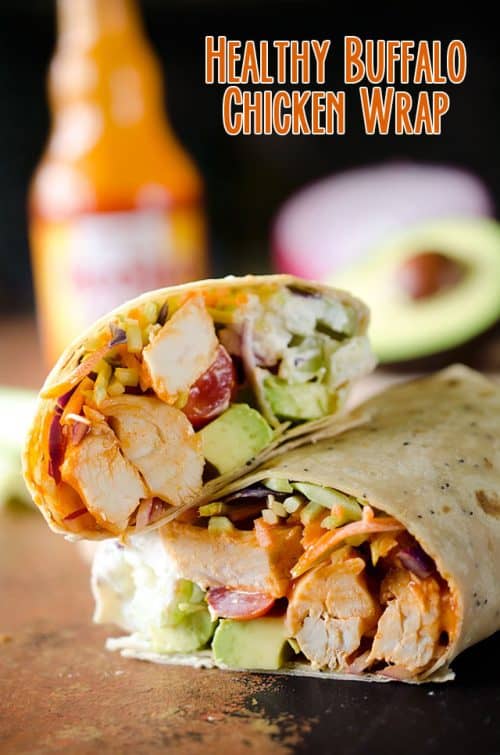 Healthy Buffalo Chicken Wrap is a light and healthy wrap filled with buffalo chicken breasts, Greek yogurt, bleu cheese crumbles, broccoli slaw, celery, avocado and tomatoes for an easy lunch with bold flavor!
DESSERT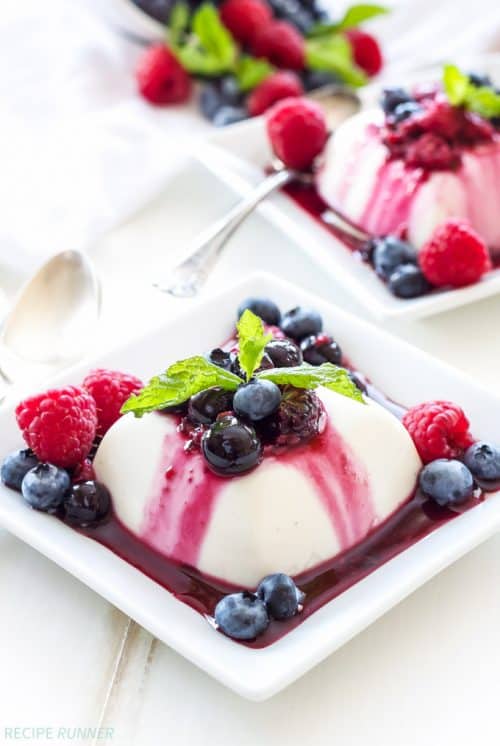 This Vanilla Yogurt Panna Cotta with Warm Berry Sauce has all the creamy rich flavor that you expect from the traditional version, but is healthy enough to serve for breakfast, snack or light dessert.

BREAKFAST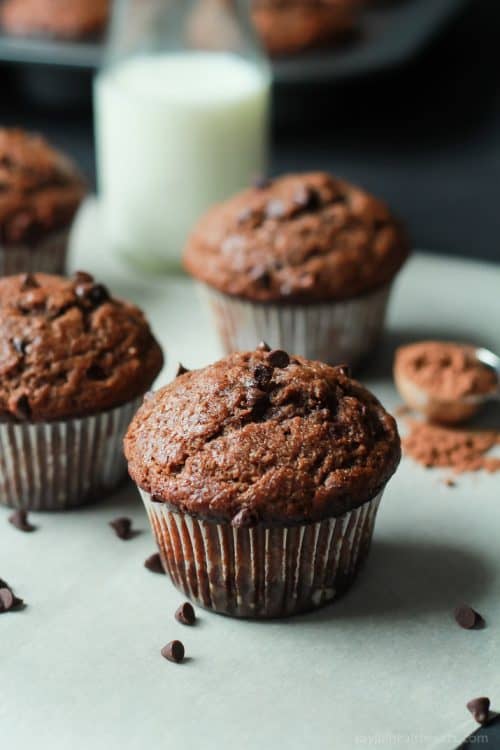 No refined Sugar, crazy moist, loads of chocolate flavor with great banana taste. These Skinny Double Chocolate Banana Muffins are the muffins of your dreams!
SNACK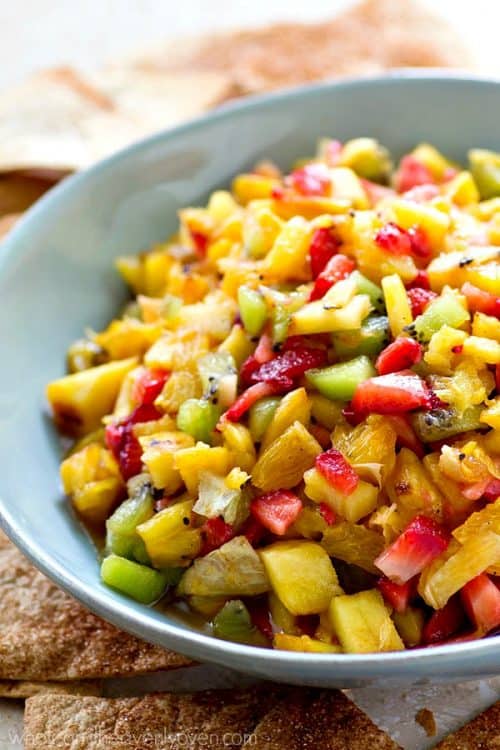 Fresh pineapple gets grilled to sweet 'n' smoky perfection and then tossed with fresh kiwi, strawberries, and orange for one killer summer fruit salsa!—Don't forget the cinnamon tortilla chips!
LUNCH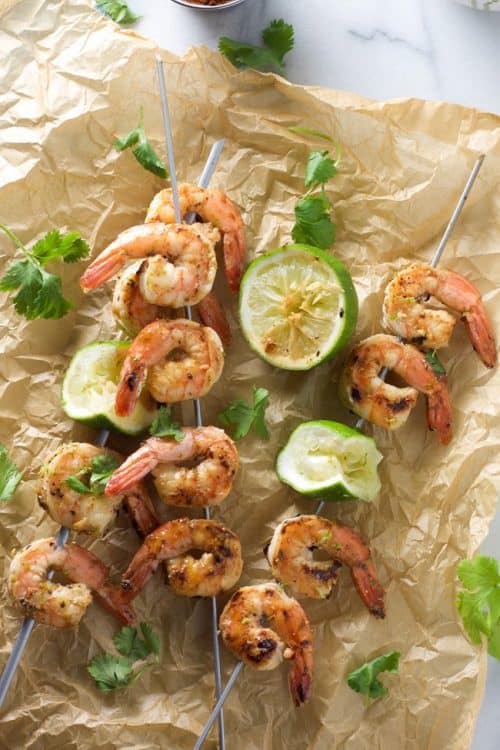 Sweet and saucy spicy cilantro shrimp skewers are ready in 20 minutes and dunked into a honey lime sauce! Healthy and bursting with flavor!
DINNER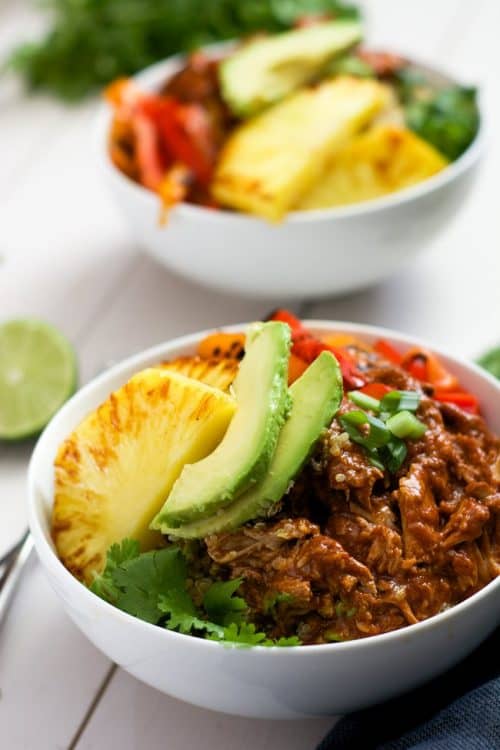 Slow Cooker Hawaiian Pork Burrito Bowls are a dinner saver as they cook all day in a homemade enchilada sauce then topped with sautéed peppers and juicy, seared pineapple!
With Salt & Wit | Recipe Runner | Whole & Heavenly Oven | The Creative Bite | Joyful Healthy Eats | Yummy Healthy Easy